Voici une première photographie de Gustave prise à l'aérodrome de Spa: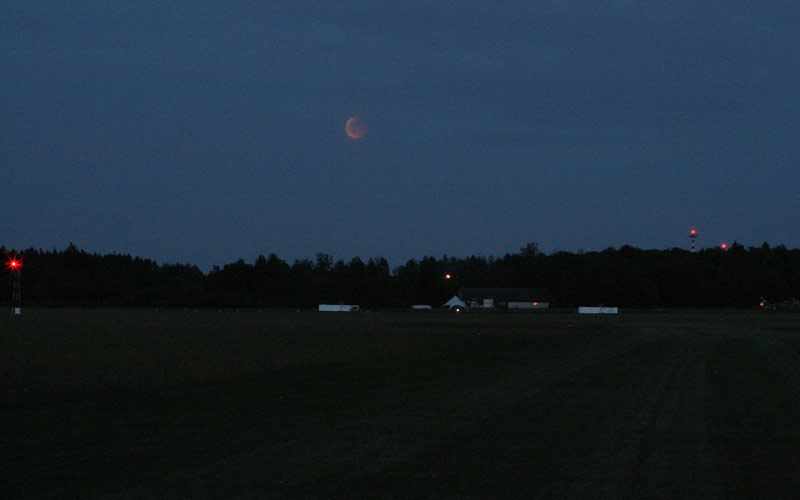 ---
La Lune sort de l'ombre de la terre et joue à cache-cache avec les nuages. Clichés de Didier Vothy depuis Spa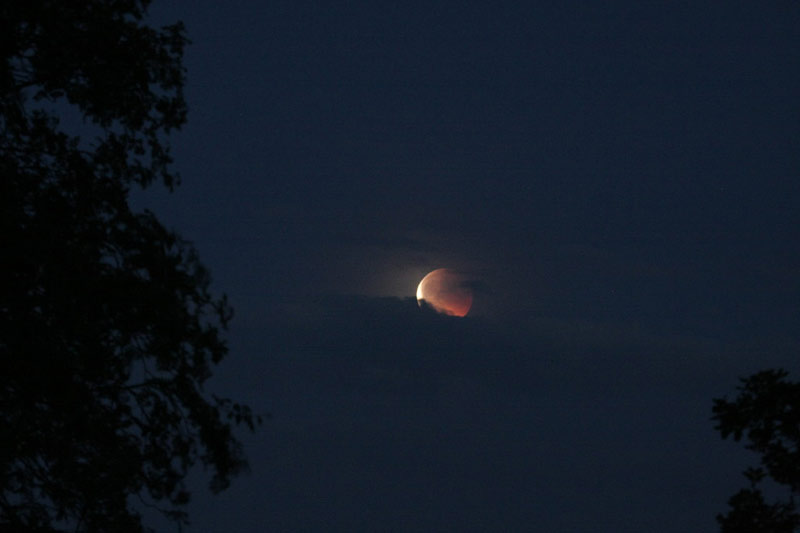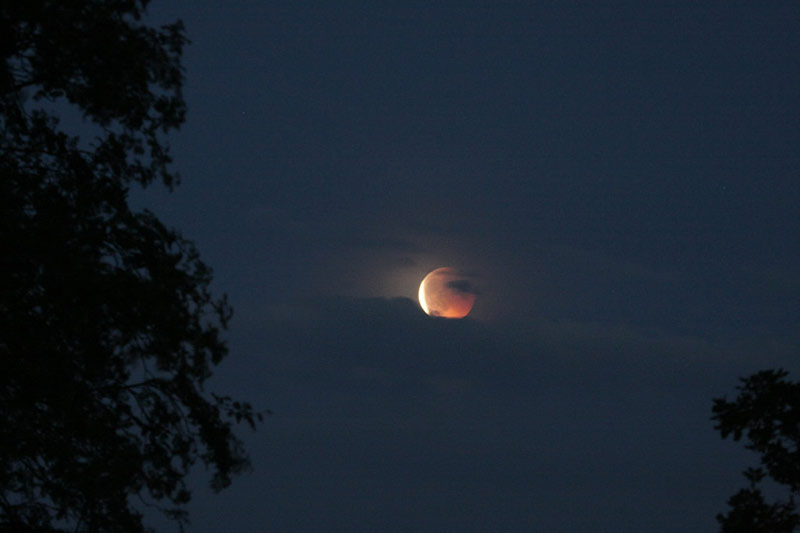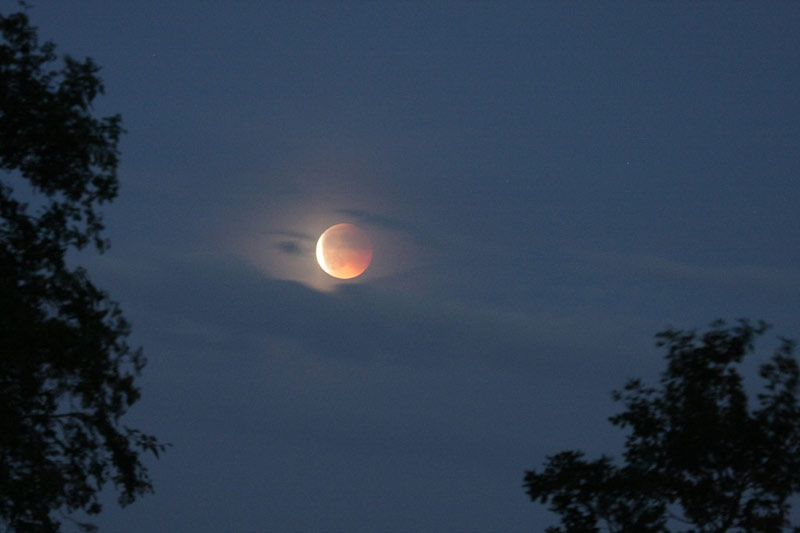 ---
Depuis Munich, la Lune éclipsée capturée par Jean-Luc Dighaye.
The eclipse party on the Skybar terrace was well-attended, with half a dozen telescopes and, thanks to Oana, soft drinks and fine snacks. Generally, half of the sky was cloud-free, thus we could observe Saturn, its moons and Porrima (gamma Vir) in detail with the Astro Club's newly refurbished Dobsonian.
We observed the star-rich regions near Antares, and we saw two Iridium flares and two ISS passes.
Unfortunately, the Moon was most of the time in the cloudiest portion of the sky.
During totality, the Moon was first spotted shortly before 22h, then around 22h40, amidst clouds. Some pictures could be taken. Here a collage of two pictures taken with a 300mm lens.
After totality, clearings became larger, and most of the observers could observe the Moon in detail and take pictures. Here a high dynamic range composite of pictures taken with a 500mm lens.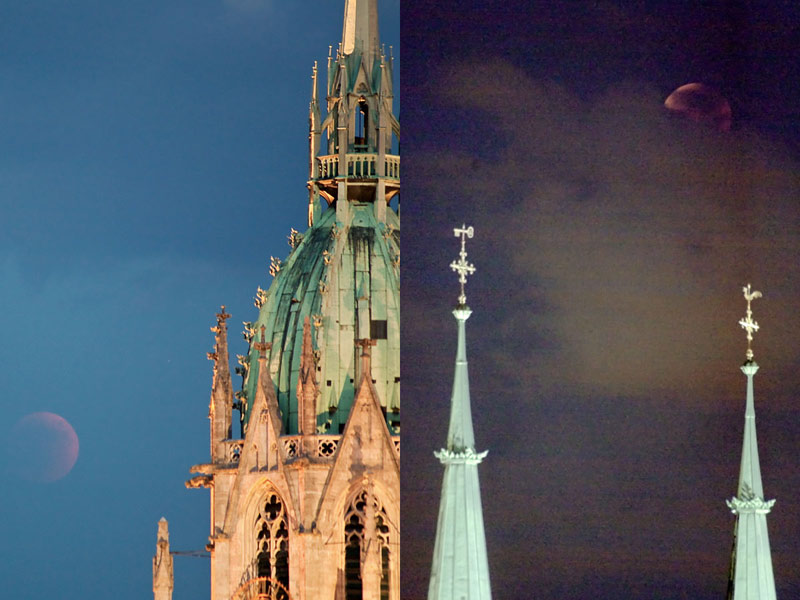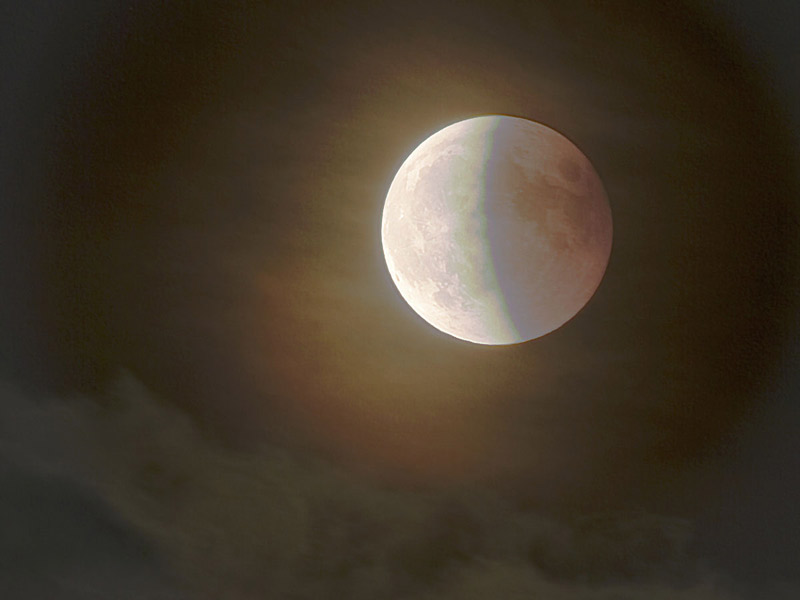 ---
Pour ceux qui auraient raté le JT de la RTBF, l'édition de 13h du jeudi 16 juin est en ligne.
A partir de la 26e minute, vous pourrez assister au reportage de l'éclipse de Lune à Spa...
---